Standard Clamshell Blister


Advantages
On stock
Fast deliveries
No tooling costs
Made in Sweden
A-PET with a high content of recycled material
All Standard Clamshell blisters can be ordered in heat-sealable PET.
We supply complete solutions with packaging material and sealing machinery.
Make your own inlay cards

Print on paper
Right angles - easy to cut
No euro-slot in the card - large text surface
=
Low production costs
Customization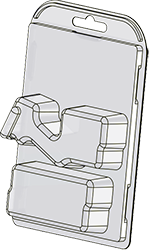 Boost your product with a unique blister design! It is affordable and easy to get your own model with customized moulds for existing basic tools.
Standard Clamshell - Models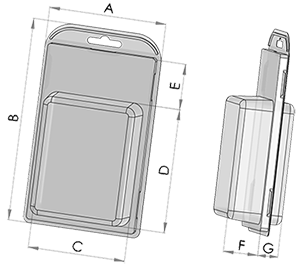 E=min 40mm
All measures in mm